Beautiful Luxury Vinyl Planks in Kalamazoo, MI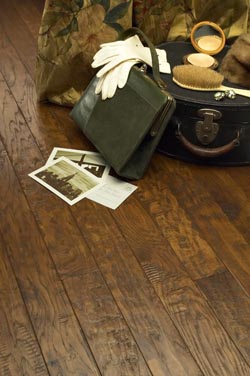 Transform the interior of your home and elevate its aesthetic with luxury vinyl planks in Kalamazoo, MI. When you invite friends or neighbors over, and they step through the front door, they'll be surprised by your beautiful new flooring. They'll be impressed and envious of your interior design preferences. If you're considering renovating your home, the flooring is always a good place to start.
The specialists at Modern Flooring America will help you find the vinyl surface that fits your unique style and needs. We pride ourselves on providing the latest products from industry leading brands. All of the floorings we carry are manufactured from the highest quality materials available. You can shop with confidence when you visit our store.
The Ideal Flooring
If you're thinking of installing a new surface in your bathroom or kitchen, consider a luxury vinyl plank floor. Vinyl is a popular choice among homeowners looking to achieve a high-end appearance. The versatility of the flooring allows you to limitless design options. It imitates the appearance of natural wood while remaining soft underfoot and resistant to moisture. To make things better, it's easy to clean and install. It can lie down over your current tile.
Visit our showroom, and our specialists will assist you as you browse our extensive collection. You can see the luxury vinyl planks we have in store and make a more informed decision about how they'll look in your home. Our dedicated staff is available to answer your questions and address your concerns. We'll listen carefully to your need and goals and then make a recommendation on how to achieve them.
Dedicated to You
Once you've made your decision, the process is far from over. Next, you will need luxury vinyl plank floor installation. That's why our company offers professional installation services. Our experts will ensure your home is outfitted properly and that the flooring looks perfect with the rest of your interior. With our help, you can simplify your home renovation project.
With so many options available for LVP flooring, it just makes sense to purchase your new surface from a store that provides the highest quality products available. Your complete satisfaction is our top priority, so we'll go above and beyond to exceed your expectations. No matter how big or small your home renovation plans are, we want to ensure we meet your every need. You can count on us for quality flooring and installation services.

Contact us to find out more about our luxury vinyl planks. We proudly serve customers in Kalamazoo, Michigan, and the surrounding areas.