Waterproof Flooring in Kalamazoo, MI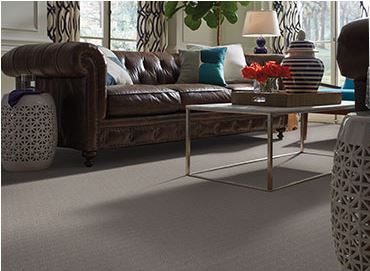 Make your life easier by opting for waterproof flooring in Kalamazoo, MI, for your home remodel. Visit the flooring showroom at Modern Flooring America to explore our numerous waterproof flooring options. From the bathroom to the kitchen to the basement and beyond, our brand-name products stand strong against damage from H2O.
Our store has thousands of selections for you to choose from, as well as waterproof floors in the hundreds. Let us show you brands, types, styles, colors, and features that give you the beauty and functionality you need in flooring for your home. Ask our sales and design professionals to share their extensive knowledge of the features and benefits of waterproof floor coverings.
Flooring That Defies Water
Of course, you want waterproof flooring in rooms with running water and heavy humidity, such as the bathroom, kitchen, and basement. For the bathroom and kitchen, when water spills onto the floor -- and yes, it will -- you don't want to have to worry about ruining your new surfaces. It just makes good sense to put in floors that resist water in wet rooms.
As far as the basement goes, this is a space where there is high humidity and is subject to leaks. Choose water-resistant carpet or vinyl for this room and avoid ruining your floors. In fact, we recommend such floor coverings for any room where there are potential spills. Life's too short to get anxious about every little or big spill that happens around the house.
Your Choices in Waterproof Floor Coverings
Shop our showroom for a grand selection of handsome water-resistant flooring. We don't believe you have to sacrifice beauty for practicality, so we provide waterproof carpeting, vinyl, and vinyl plank for our customers.
Waterproof Carpet -- Count on us to have carpeting that can deal with spills. Either the backing or the fibers have water-resistance built in during the manufacturing process to provide the protection you need.


Waterproof Vinyl Flooring -- Look to our store for vinyl that is not threatened by puddles. The very makeup of this manufactured flooring defies H2O, so a spill doesn't result in disaster.


Waterproof Vinyl Plank Flooring -- Enjoy the look of high-end wood flooring when you select our vinyl plank. As it has no fear of water, you can install it anywhere in your house. This means you get the beauty of wood even in the basement or kitchen if that's your wish.
Contact us today to learn more about the features and benefits of our waterproof flooring. We proudly serve customers in Kalamazoo, Michigan, and the surrounding areas.