The Advantages of Wood-Look Tile in Kalamazoo, MI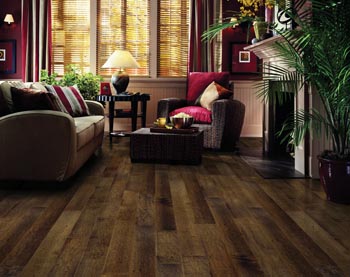 You're weighing the merits of different types of flooring for your home. You do love the character of wood but are drawn to the benefits of tile. At Modern Flooring America, you can have both with our wood-look tile. We offer both porcelain and ceramic tile that has the realistic appeal of hardwood plank.
We welcome you to our flooring showroom to see the beauty of wood tile for yourself. Our sales and design professionals can show you a multitude of samples with varying wood grain and patterns, as well as the look of different species. We're confident you'll discover the perfect flooring type for your home remodel.
The Merits of Tile with the Appeal of Wood
With our tile that mimics hardwood plank, you'll find a multitude of benefits for your lifestyle requirements, as well as design preferences. First of all, we take into account the lifestyle requirements you have. These are the demands you make of your flooring in regards to performance:
Reaction to Water — Water is the bane of many types of flooring, but not porcelain or ceramic wood tile. In fact, as this floor covering is made from tile, it doesn't contract and expand the way hardwood does when it meets up with moisture. Instead, your flooring remains stable, meaning it contracts or expands when faced with water. For you as a homeowner, tile provides versatility as you can install wood-look tile in any room of the house from the basement to the kitchen to the bathroom.
Reaction to Temperature — Tile tends to remain stable in various temperatures, which is welcome in a home. This is especially useful when the temperatures are warm since the tile stays cool and comfortable underfoot.
Easy Cleaning & Maintenance — Tile with a wood-grain appearance is ideal for busy households as it's simple to clean and convenient to maintain. Regular sweeping and damp mopping restore your tile to its fully beauty. And with its natural toughness, tile is up to the challenge of heavy foot traffic.
As far as the design options go, you have so many lovely choices with the brand-name flooring we carry. Our bountiful selection includes tile with different wood looks ranging from grain to patterns to finish and color. Ask our sales and design professionals assist you in picking out exactly the right wood-look tile for your kitchen or family room.
With the big decision made, our professionals will schedule a convenient time for installation. We want your tile to look as handsome as wood and last as long. Our skilled and experienced technicians make sure of that with their services.

Contact us today to floor your home with the elegance of wood-look tile. We proudly serve customers from Kalamazoo, Michigan, and the surrounding areas.