Stunning Flooring in Kalamazoo, MI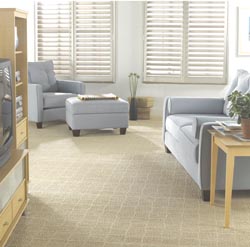 When you're looking to refresh your living space, installing new flooring in Kalamazoo, MI, is always a good idea. No matter how complex your home renovation plans are, we'll help you transform your interior. We maintain our reputation as the premier flooring provider in the area because we have a comprehensive inventory of options. From soft carpet to solid hardwood, we have it all.
Our flooring store is dedicated to assisting you in finding a surface that matches your unique style and aesthetic. Here at Modern Flooring America, our specialists work closely with every customer. After we've identified your needs, we can make suggestions and help you decide on the perfect flooring. With our experience and knowledge, you can feel confident that you're shopping with the most qualified flooring experts.
The Highest Quality Floor Options
Browse our extensive collection of home flooring options, and you can gain a better understanding of how each surface will look in your home. We keep our flooring on display so you can see it in person. Additionally, our dedicated staff provides personalized service, allowing them to give you design advice that fits your needs. We strive to ensure you leave our store with a selection that is to your satisfaction.
When you're looking for quality flooring options, you want to buy from names you know. That's why we strive to make ourselves the premier provider in the area. We boast a vast inventory consisting of some of the most recognized flooring brands on the market. Your options are limitless when you shop at Modern Flooring America.
Your Destination for All Things Flooring
Investing in new flooring is a huge commitment. We understand that it's important to protect your investments. That's why we offer flooring installation performed by the most qualified personnel on our team. Our trained professionals possess the tools and skill necessary to ensure your flooring is installed smoothly and is to your standards. We want you to be happy with your purchase so we go above and beyond to ensure you can start enjoying your new floor as soon as possible.
With so many flooring store options available, it just makes sense to shop at our reputable showroom. Our inventory offers limitless design opportunities, and our staff is equipped to assist you with all of your flooring needs. When you're looking to renovate your interior living space, you can count on us to provide you with the stunning floors that you deserve.
Contact us to find out more about our flooring options. We proudly serve customers in Kalamazoo, Michigan, and the surrounding areas.